CHM First Anniversary Celebration on 30 May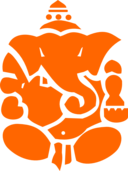 Namaskar,
Canberra Hindu Mandir is 1 Year old! Time flies, it seemed only like yesterday when we came together with the common dream of having a temple for the residents of Gungahlin.  We have travelled a far way in one year.  We request you to please come and join us in Celebrating the first anniversary.
This month hall hire is sponsored by Mrs and Mr Chaganti Anita, Varaprasad and family.
The detailed program is as follows: (all bhajan singers are requested to sit in the front)
5:30PM Start: Ganapathy Pooja – Pandit Shailesh Diwedi Ji
6:00PM Sai Ashtotharam
6:15: Bhajans
Mandir school of music
Panditji
Mrs Jayanti Gupta
Vedanth
Mandir School of Music
Panditji
Ritu Garg
Vaishnavi
Mandir School of Music
Gayatri
Mrs Jayanti Gupta
Vedanth
Vaishnavi
Mandir School of Music
Gayatri
Mrs Jayanti Gupta
Ritu Garg
Mandir School of Music
Sumana
Ritu Garg
Mandir school of music
Sumana
Mandir School of Music
Bhajan
Bhajan
Gayatri Mantra X 11
Aum Bhur Bhuvah Swah, Tat Savitur Varenyam
Bhargo Devasya Dhimahi, Dhiyo Yo Nah Prachodayat
ॐ भूर्भुव: स्व: तत्सवितुर्वरेण्यं । भर्गो देवस्य धीमहि, धीयो यो न: प्रचोदयात् ।।
Peace prayer
असतोमा सद्गमय ।  तमसोमा ज्योतिर् गमय । मृत्योर्मामृतं गमय ॥
ॐ शान्ति शान्ति शान्तिः ।।
asato mā sadgamaya, tamasomā jyotir gamaya, mrityormāamritam gamaya
Oṁ śhānti śhānti śhāntiḥ
Loka Samastha Sukino Bhavanthu X 3
Aarthi Madhav Aadkar (short aarthi)
Om Jai Jai Jagadish Hare
Cake cutting (Eggless Cake)
Followed by Bhojan Prasad.
Hoping to see you all at the Bhajan Sandhya on 30 May 2015 @ 5:30 at Birralee Scout Hall, 5th The Valley Avenue, Gungahlin (opp Bergman school)
Namaskar
Sarve Janaa Sukhino Bhavanthu
CHM Fraternity
Committed towards "Service Through Eternal Spiritual Unity"
Canberra Hindu Mandir Incorporated
Website :           http://www.hindumandir.org.au